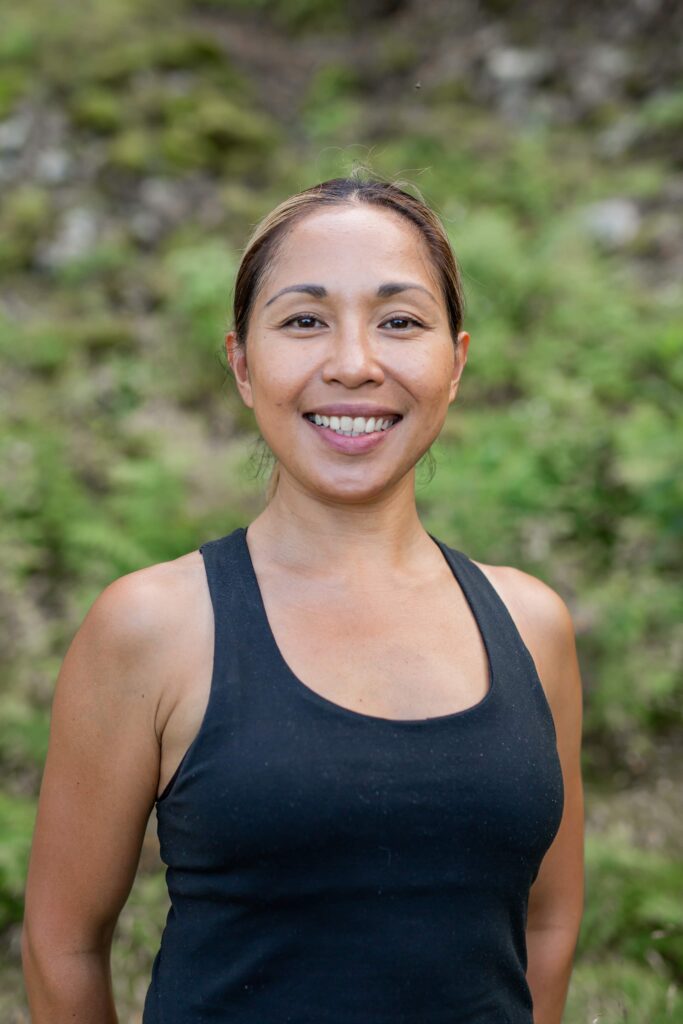 I am a Full Certified STOTT Pilates Instructor and has been teaching and practicing Pilates since 2007. I started my journey in Manila, Philippines where I am originally from and trained under Vivian Zapanta. I was teaching at her licensed training facility for 5 years until my lust for travel led me to New Zealand. I wanted to explore the world and take my knowledge and passion for pilates with me. I landed a teaching job at Core Pilates Studio in Pukekohe, south of Auckland. I lived and worked in NZ for a year and thereafter, moved to Gothenburg, Sweden. When I arrived in 2013, I immediately started teaching at a couple of different studios in the city. After a few years, I moved to Skåne and taught at 3 different studios.
When my first daughter was born in 2016, we decided to take a break and spend time together so we traveled to the US and Philippines for 6 months. We came back to Gothenburg in 2017 and has been teaching again since then.
Education & Workshops:
Full Certified STOTT PILATES™ Instructor – Level 1 and 2
Essential, Intermediate Mat-Plus™ (IMP), Advanced Matwork (AM),
Reformer (IR), Cadillac, Chair and Barrels (CCB),
Injuries and Special Populations (ISP)
Pre-natal and Post-natal Pilates
Scoliosis and Osteoporosis Management
Total Barre Foundation
Athletic Conditioning on the Mat and Reformer
Therapeutic Foundations and Applications to Lumbo-Pelvic Stability
Understanding the Anatomy and Biomechanics of the Foot and Lower Leg
Stability and Function: Lumbo-Pelvic Region, Shoulder Girdle, Knee
Various workshops using other Pilates equipment and props such as V2Max-Plus, Pilates Edge, Foam Roller, Ankle tubing, Fitness Circle, Weighted balls, Stability Ball, Towel, Thera Band
Zen*Ga Workshops: Fascial Fitness: Exploring the Arm Lines * Power and Strength * Full Body Integration * Fluid Conditioning with Mini Stability Ball
Other Instructors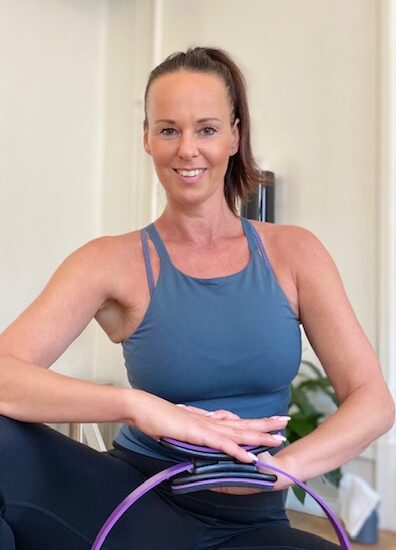 I am a STOTT Pilates Instructor and has been teaching Pilates for 8 years in Hungary and in Sweden. I was a professional gymnast for 12 years in Hungary winning several national championships. After my gymnastics career I moved to New York to attend Alvin Ailey Dance School. I first met Pilates technique at the dance school where we used it to enhance flexibility, to prevent injuries and as a form of rehabilitation. Pilates has been a natural progression to my gymnastics and dance career.
Based on the anatomical principles and the client`s needs I create a tailor-made program for them, and my goal is to give them a kind of training form which increases core strength and flexibility in an effective and joyful way.
Educations & workshops:
Matwork- American Fitness Professionals and Associates
Reformer (IR)- STOTT Pilates
Stability Chair- STOTT Pilates
Injury and Special Population (ISP)
Garuda Tara Sling- London
Props workshops using other Pilates equipment/props such as Foam roller, BOSU, Flex band, Fitness Circle