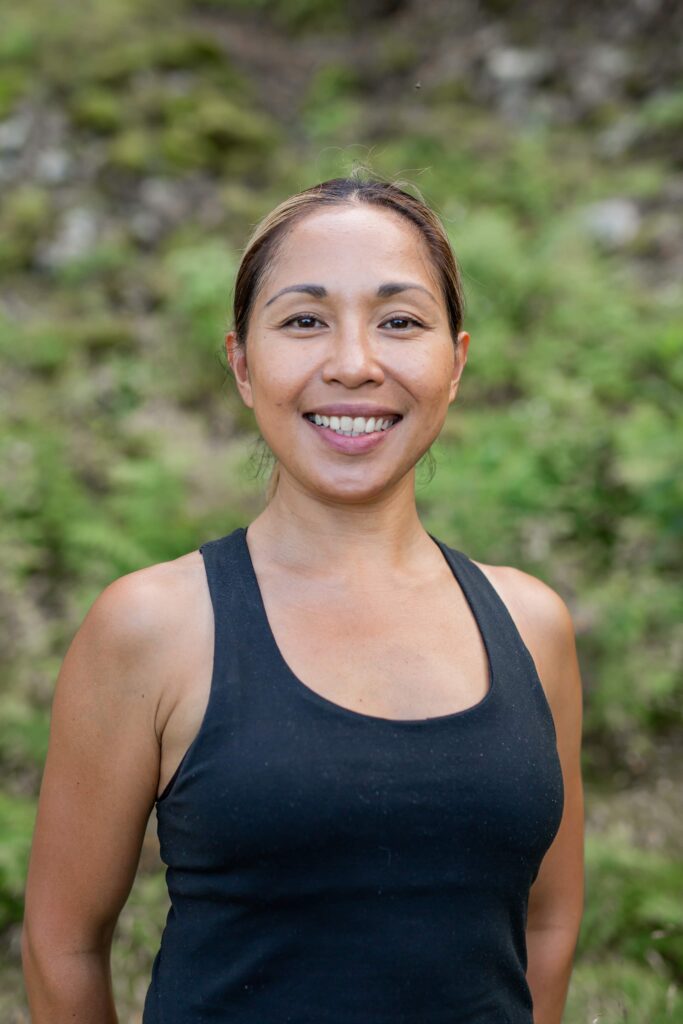 I am a Full Certified STOTT Pilates Instructor and has been teaching and practicing Pilates since 2007. I started my journey in Manila, Philippines where I am originally from and trained under Vivian Zapanta. I was teaching at her licensed training facility for 5 years until my lust for travel led me to New Zealand. I wanted to explore the world and take my knowledge and passion for pilates with me. I landed a teaching job at Core Pilates Studio in Pukekohe, south of Auckland. I lived and worked in NZ for a year and thereafter, moved to Gothenburg, Sweden. When I arrived in 2013, I immediately started teaching at a couple of different studios in the city. After a few years, I moved to Skåne and taught at 3 different studios.
When my first daughter was born in 2016, we decided to take a break and spend time together, so we traveled to the US and the Philippines for 6 months. We came back to Gothenburg in 2017 and has been teaching again since then.
In 2020, I opened my own private studio in the heart of Gothenburg City. I was teaching One-on-one, Duo sessions and had Online Group Classes for almost 3 years. I love teaching privates as I get to know my client more in-depth, learn more about their goals and needs and be able to personalise their training sessions.
I immediately fell in love with Pilates as soon as I started my education. In my mind, I knew that this is something that I could do for a very long time. Teaching has made me connect to people all over the world and it is an awesome experience to be able to share what I have learned all throughout these years. It is an ever evolving practice that just makes sense for the mind and the body. You will learn more about your posture and everyday habits when you try out a private session. I recommend everybody to try it at least 3-5 times so they can feel the difference in their bodies.
Education & Workshops:
Full Certified STOTT PILATES™ Instructor – Level 1 and 2
Essential, Intermediate Mat-Plus™ (IMP), Advanced Matwork (AM),
Reformer (IR), Cadillac, Chair and Barrels (CCB),
Injuries and Special Populations (ISP)
Pre-natal and Post-natal Pilates
Scoliosis and Osteoporosis Management
Total Barre Foundation
Athletic Conditioning on the Mat and Reformer
Therapeutic Foundations and Applications to Lumbo-Pelvic Stability
Understanding the Anatomy and Biomechanics of the Foot and Lower Leg
Stability and Function: Lumbo-Pelvic Region, Shoulder Girdle, Knee
Various workshops using other Pilates equipment and props such as V2Max-Plus, Pilates Edge, Foam Roller, Ankle tubing, Fitness Circle, Weighted balls, Stability Ball, Towel, Thera Band
Zen*Ga Workshops: Fascial Fitness: Exploring the Arm Lines * Power and Strength * Full Body Integration * Fluid Conditioning with Mini Stability Ball